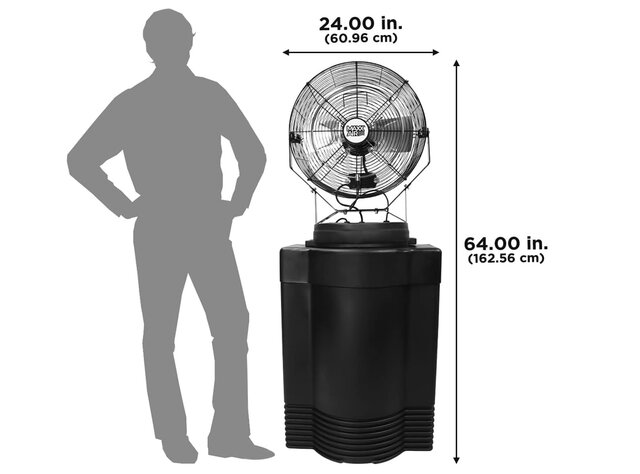 Maxx Air Premium Misting Fan
About this item
HUGE CAPACITY - Our 40 gallon tank will keep you cool for 8+ hours. Fill it and forget it.
ADD ICE - We always get this question and we always recommend it - add ice for an especially cool blast. The pump is rated for it and the mist will be even cooler.
PURE QUALITY - Made in Texas by people who care, our customer service is renowned for their speed and precision at fixing any issues. We sell any individual part of the unit, making sure you will get enjoyment of this fan for years.
POWERFUL MIST - Swamp coolers should cool, and our pumps are 180 psi monsters to keep you constantly cooled.
MASSIVE COOLING - Our mid-pressure fog creates maximum flash evaporation, which literally sucks heat out of the air as the mist absorbs the energy it needs to evaporate. The result is an instant lowering of air temperature—and a proven effective way to combat heat stress.
EASY USE - Fully assembled. Plug it up, fill it up, make some MIST.
225